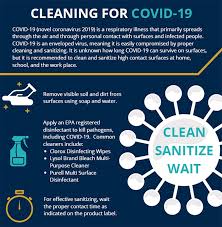 To all our loyal and future customers- We are essential and we are still open but…..
In the wake of the corona virus pandemic we at Spring Hill Technology are doing our best to keep everyone safe. . We are now accepting walk in customers however we do expect you to wear a mask and adhere to the one person at a time in the office. If you would like to speed up the login process Please call 352-684-3522  or txt us your info at 352-232-3602 with your name address phone number and description of your computer and symptoms. We are still open and doing business but in a way that is best under the current circumstances.  Your health and well being is a priority to us.   We are sanitizing our counter throughout the day.  The same for the front door and credit card equipment.  All incoming equipment is being sanitized as well.  This is a stressful time for all of us, but we would like you to know we are doing our part in preventing any virus outbreaks and keeping ourselves and everyone as safe as humanly possible. We are still providing free estimates with service and the same quality repairs with fast turnaround as always.
We are at your service as always celebrating our 21st year at the same location.